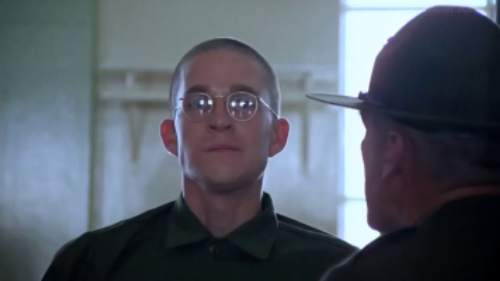 Let me see your war face! - Dank Meme - Meme Sound Effect Button for Soundboard
by
Description
On 4chan there are a number of posting behaviors used for the sake of inspiring a string of "reaction faces." One method is "post your face when you first saw /b/." Another method is "show me your war face." "Show me your war face" is a popular line spoken by the character of Gunnery Sergeant Hartman (R. Lee Ermy) in Stanley Kubrick's 1987 film Full Metal Jacket.
The Let me see your war face! - Dank Meme meme sound belongs to the memes. In this category you have all sound effects, voices and sound clips to play, download and share.
Find more sounds like the Let me see your war face! - Dank Meme one in the memes category page. Remember you can always share any sound with your friends on social media and other apps or upload your own sound clip.