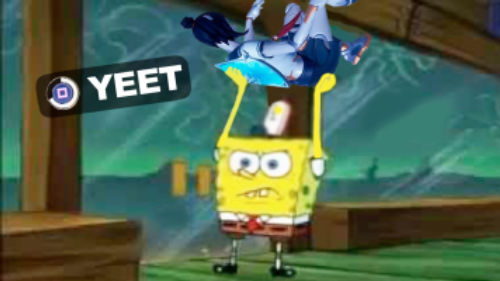 YEEET - Meme Sound Clip - Meme Sound Effect Button for Soundboard
by
Description
Yeet is a choreographed dance stylized by dipping one's shoulder in rhythmic steps with both hands out in front and knees bent as if the performer is riding a bicycle. It became popular in February 2014 after footage of people performing the dance were uploaded to the video-sharing sites Vine and YouTube. In recent years, the term "yeet" has adopted a meaning of launching or throwing something at a high velocity or exclamation of doing so.
The YEEET - Meme Sound Clip meme sound belongs to the memes. In this category you have all sound effects, voices and sound clips to play, download and share.
Find more sounds like the YEEET - Meme Sound Clip one in the memes category page. Remember you can always share any sound with your friends on social media and other apps or upload your own sound clip.