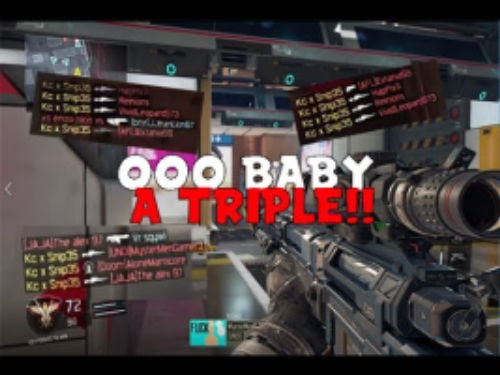 Oh Baby a Triple! - Meme Sound Effect Button for Soundboard
by
Description
"Oh Baby, a Triple!" is a memorable quote said by a preadolescent video gamer in a YouTube video after eliminating three enemy players with one shot in an online match of Call of Duty: Modern Warfare. Since being uploaded online in 2010, the soundbite has been used in many montage parody videos to mock young and obnoxious gamers in online first-person shooters.
The Oh Baby a Triple! meme sound belongs to the memes. In this category you have all sound effects, voices and sound clips to play, download and share.
Find more sounds like the Oh Baby a Triple! one in the memes category page. Remember you can always share any sound with your friends on social media and other apps or upload your own sound clip.