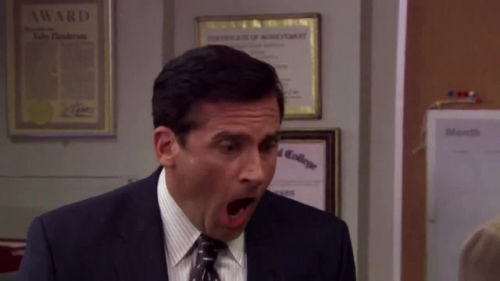 No God Please No! - Meme Sound Effect Button for Soundboard
by
Description
"No God, Please No!" is a memorable quote uttered by Michael Scott, a regional manager of paper distribution company Dunder Mifflin Inc. in the U.S. adaptation of TV sitcom The Office, upon reacting to the unannounced return of the company's former human resources representative Toby Flenderson. On the web, a variety of remixed video clips and animated GIFs featuring Michael Scott's quote have been used as a reaction image or video to express one's extreme aversion towards something.
The No God Please No! meme sound belongs to the memes. In this category you have all sound effects, voices and sound clips to play, download and share.
Find more sounds like the No God Please No! one in the memes category page. Remember you can always share any sound with your friends on social media and other apps or upload your own sound clip.