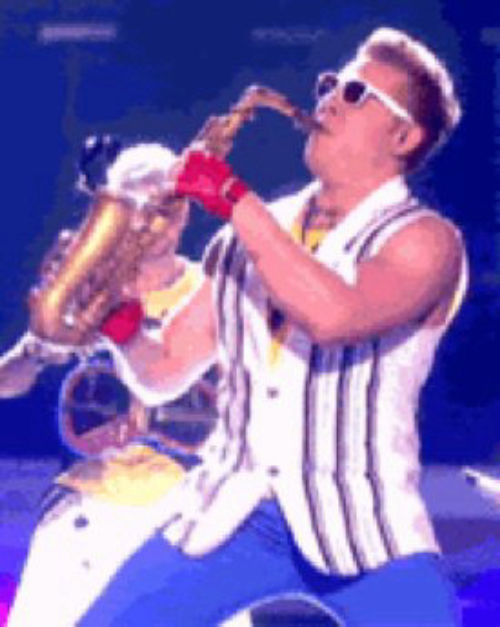 epic sax alert 10 seconds fade - Meme Sound Effect Button for Soundboard
by
Description
Epic Sax Guy (also known as Saxroll) is the nickname given to Sergey Stepanov, the saxophonist of the Moldovan dance/pop trio SunStroke Project, and his instrumental solo during the group's live concert at the Eurovision Song Contest in 2010. Drawn by Stepanov's showmanship on stage, the video clip instantly went viral on YouTube and spawned quite a few remix videos, as well as a bait-and-switch prank known as "Sax-rolling" in the same vein as Rickrolling. Later, this song has became a common background music in video Games (such as Hearthstone and Rainbow Six Siege) Best Moments videos.
The epic sax alert 10 seconds fade meme sound belongs to the memes. In this category you have all sound effects, voices and sound clips to play, download and share.
Find more sounds like the epic sax alert 10 seconds fade one in the memes category page. Remember you can always share any sound with your friends on social media and other apps or upload your own sound clip.